Learn about Mayfair's Innovative Programs.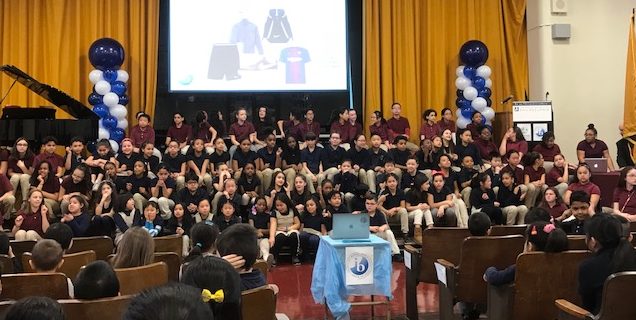 About Us
Mayfair is seeking IB authorization. As such, our instructional program follows the approach and pedagogy of IB programming. While embedding PA Core State Standards, we expect teachers to emphasize inquiry in their classrooms and to offer students opportunities to demonstrate their knowledge through multiple modalities and forms of assessment.
Mayfair embraces Leader-in-Me as a student leadership program and believes it reinforces critical norms for creating an environment conducive to teaching and learning. Its habits and mindsets offer a foundation for culture throughout the building, and we strive to develop students' self-awareness with Leader-in-Me's principles in mind.
SCHOOL REDESIGN INITIATIVE
Mayfair is a member of Cohort 3 of the School District of Philadelphia's School Redesign Initiative.