Great Things @Mayfair
The PECO Innovation Challenge Team, made up of fifteen 8th grade students, conducted the audit at Mayfair on 2/28/18.  They conducted an investigation of the schools use of energy.  They surveyed classrooms and offices and tested the use of light, kill a watt usage, relative humidity, water temperature and room temperature.  The students were also given the opportunity to explore the basement of the school to see the boiler areas to learn how the school is heated and cooled.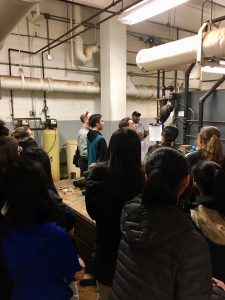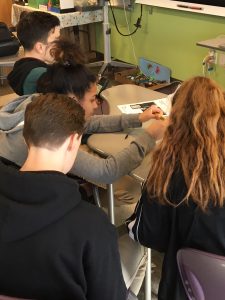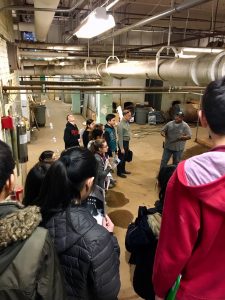 Kindergartners in room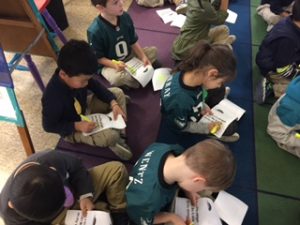 120 are word hunters. In their informational text, they can locate action words! Way to go readers!
Congratulations to Ms. Fell for earning 1st place in the Middle School Door Decorating Contest. Runner up with Mr. Smith.
From Room 406:
A historian from Penn Museum visited Mayfair's Middle School students in Mrs. Ferrino's room to conduct a lesson dealing with Egyptian artifacts with our 7th graders. Classes also visited the museum to get hands-on experiences.
From Room 120:
Flashlight Friday – Kindergarten has been working on building their reading stamina. We can now read independently for 10 minutes and hope to get to 25 minutes of independent reading by the end of the year. On Fridays, we use mini flashlights to track our words!